Sourabh Phadke is a mason and architect, who designs and builds with earth and allied traditional materials, and a schoolteacher, teaching science and social studies to children. He works with communities on aspects of building crafts, sustainable sanitation, appropriate technologies, and design.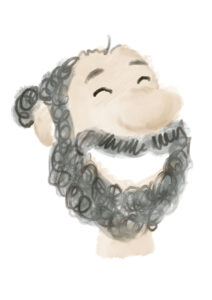 For documenta fifteen in Kassel, Phadke is devising a renewable and proactive infrastructure for large-scale exhibition- making—which, at this time of extended crisis and increasing scarcity, needs to be radically restyled. His work for documenta fifteen is on the life-cycles of materials used in building exhibition spaces. In a reimagined material cycle of wood, plastic, and other building materials, Phadke has enabled a system of exchange between an existing Kassel material ekosistem—such as government cleaning and recycling services, design teams, for-profit organizations, and groups working with waste and junk—and the documenta fifteen one. Both feed into each other.
If a building is being torn down in Kassel, the wood and other materials can be made available to the documenta fifteen team and artists, who can likewise procure specific items sustainably. It's Phadke's vision that spaces function not only as venues, but also as sites designed for the production of knowledge. He has taken on the toilets, too—spaces he sees as having political potential. Together with students at the Kunsthochschule in Kassel, he is building and designing compostable toilets, with a friendly interface, as sites for artistic intervention. There, he will do a three-month-long module on low-cost technologies, ecological sanitation, and localized design.
Invited participants
*foundationClass*collective
Jumana Emil Abboud
Eugene Andre
Peter Anhalt
Lydia Antoniou
Marwa Arsanios
Elke Charlotte Avenarius
Karin Boenninger
Natascha Burk
Chenfeizi Chen
Guanting Chen
Qiaohui Chen
Xinyu Chen
Yige Chen
Zijin Chen
Yasmine Eid-Sabbagh
Gozde Filinta
Martin Fokken
Issa Freij
Jakob Gebert
Leah Gordon
Iswanto Hartono
Jonas Hohmann
Zhenwu Hu
Fangqiang Huang
Yanyijia Huang
Anne Jacobi
Lara Khaldi
Elvyn Kompi
Yifan Li
David Loesche
Baldwin Maslim
Valerie Meyer
Dina Mimi
Daniella Fitria Praptono
Malene Saalmann
Teguh Safarizal
Melissa Schmidt
Christine Seefried
Ziyuan Shao
Viola Sommerfeld
Michael Weber
David Zabel