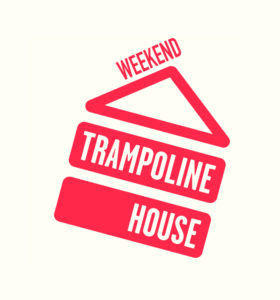 Since 2010, the lumbung member Trampoline House has brought together displaced people as well as Danish citizens and international residents, united by a desire to ensure a just and fair inclusion of refugees.
Due to lack of funding, the House had to close permanently at the end of 2020. The re-opening as Weekend Trampoline House creates the possibility to continue with their work for a more humane refugee policy and to resume their most popular activities. The new house is located in the Apostle Church's parish house in Vesterbro in Copenhagen and is volunteer-run.
You can find more information on their activities and the program on Trampoline House's Website.