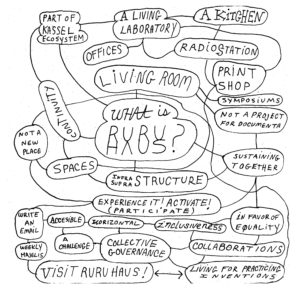 For the January Asphalt issue, another article in cooperation with the regional street magazine is published. Topic of this contribution: ruruHaus.
Consisting of harvests by lumbung artists Nino Bulling and Jazael Olguín Zapata (Arts Collaboratory) and conversations with people on site, the contribution offers perspectives on the question: "What is ruruHaus?"
Asphalt issue 01/22 is now available on the streets of Kassel, Göttingen, and Hanover. Digital and mail order copies can be purchased by sending an e-mail to vertrieb@asphalt-magazin.de.