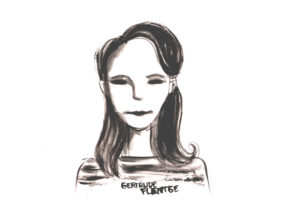 Rijksakademie goodbye party, 1999. Ade and I are having a beer, fantasizing about the years to come.
I have just started work for the RAIN network, building collaborations between artists' initiatives from Africa, Asia, and Latin-America and artists from the Rijksakademie in Amsterdam. Ade is moving back to Jakarta to build an artists' initiative with friends from art school. It should question the public and urban development of Jakarta in post-Suharto Indonesia. "We will move really slow and stay small," Ade concludes our talk.
Make friends not art — a chapter of the "cultural management" guide ruangrupa published about ten years later became one of the most important things I learned in our first years of collaborating. Apparently simple, yet for many it is difficult to understand that artistic collaboration is first of all humane.
Dare to lose something — another chapter — took me longer to grasp. I was now working for DOEN Foundation and had co-initiated the ArtsCollaboratory ecosystem to which ruangrupa belongs. How to let go of control and decision-making in an institution that is naturally inclined towards it? After years of struggling together, DOEN, ruangrupa, and many others, have shown it can be done if both sides dare to look at, and give up, their own privileges and prejudices. Growing up with ruangrupa, these three phrases have become foundational to me and the networks we have built together. ruangrupa never stayed small or slow. Each time I visit it has a different size and shape. A place to hang out, a network of students, a festival, a shop, an exhibition space, a radio, a school. Six members, then ten, thirty-five, fifty, and back to ten.
When farid told me in 2015 that, fed up with funding and moving to a big warehouse, they had finally embraced capitalism, I felt panic. Would this be the end of hanging out and make friends not art? Turns out I got it wrong, although maybe the desire for "big" was real for a while. It was just a step to becoming small again. To become Gudskul ekosistem: Instead of becoming big, become many.