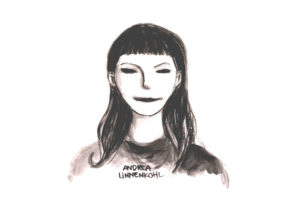 On February 22, 2019, I attended the announcement of the Artistic Direction for the upcoming documenta in Kassel with quite some excitement.
There had already been rumors circulating, and I wondered whether the selection committee would have a creative response to the exhibition's long history of leading positions being awarded to individuals. The answer took some time, and the tension was quite palpable. And then the announcement: ruangrupa, an artist collective of nine people or more (nobody was certain about the exact number) from Jakarta, Indonesia. "Bravo! Well done…", I thought. I was aware of ruangrupa, and I knew they had curated Sonsbeek in 2016, which I had unfortunately not been able to visit. I also knew, of course, that ruruRadio was part of documenta 14's radio program Every Time A Ear di Soun, but I hadn't yet met ruangrupa personally. I am glad that this soon changed. In August 2019, sometime around noon, while searching for something to eat for lunch, I received a WhatsApp message from Ajeng asking if I would like to come to Indonesia to participate in the first assembly of documenta fifteen — taking place in two weeks.
"Wow! Yes, of course. I'm packing now," was not exactly my response, but that's how it felt. Shortly after, I was on my way to Jakarta to visit ruangrupa and to meet with the other team members from around the globe. This first gathering was smartly planned and, as I quickly learned, carried out in the spirit of ruangrupa's way of working: We stayed at Tanakita camping ground, in the impressive rainforest close to Sukabumi. We sat together each day, from morning till night, and discussed, brainstormed, learned from each other, and ate together. The carefully selected setting helped us put our egos aside and work and focus as a team. In this way we carefully sounded out what documenta fifteen could become. It was an amazing start. The Enterprise had taken off.