Accessibility at documenta 15
We want documenta 15 to be as barrier-free as possible.
This means that lots more people can come
and take part.
documenta 15 is not completely barrier-free.
These things are being done to make it more accessible:
Accessibility means:
There are no barriers for people
with disabilities.
This means, for example:
Next to the stairs, there is a ramp.
So that wheelchair users can get up there.
People can get easy-to-read information.
So that more people
understand the information.
Tickets
People with 50 % degree of disability or more:
pay less for a ticket
and with a capital B on the certificate of disability get free entrance for a companion.
B means:
The person needs help
and the companion does not have to pay
for a ticket.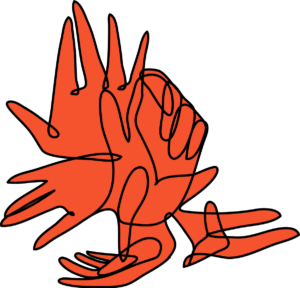 Accessibility Card
With this ticket, you can get into
the exhibition venues quickly.
You can get the Accessibility Card
at ruru-Haus.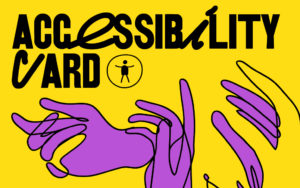 Support to get around
You can borrow a wheelchair
to get around some exhibition venues.
You can also book the wheelchair before you visit
so it is ready for you when you get to a venue.
If you need help due to your mobility
or you want to book a wheelchair, contact us.
E-mail: accessibility@documenta.de
You can talk to the staff at any of the venues
if you need help.
Assistance dogs
You can bring your assistance dog to documenta 15.
Quiet space
If you need a break,
some of the places have break rooms.